Emma Hardie Natural Lift Moringa Cleansing Balm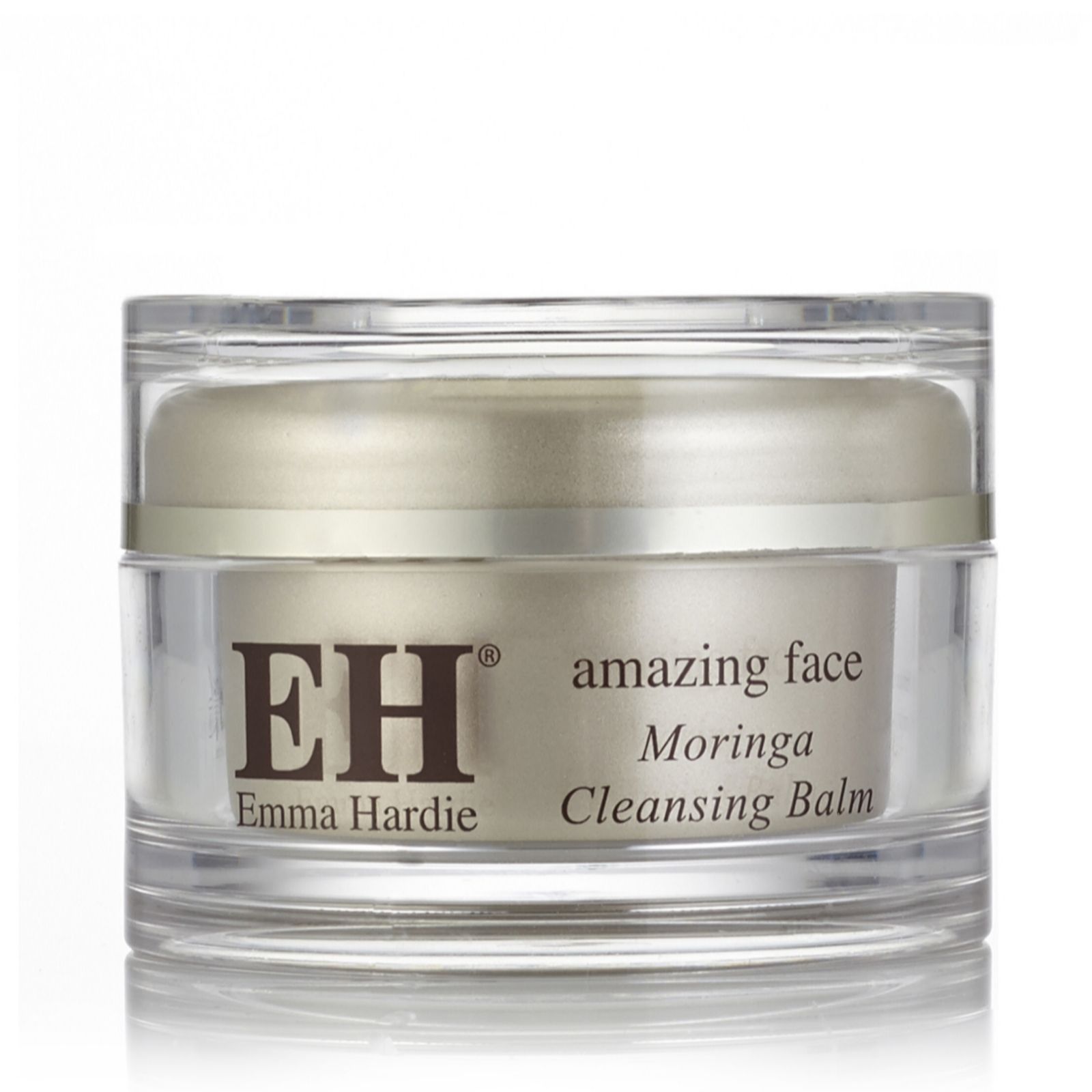 My name is Frankie and I am a balm-a-holic. Once you go balm you never go back. My face just doesn't feel as clean using a gel or milk based cleanser as it does with a luxurious buttery balm.
The newest one I have been trying is Emma Hardie's Natural Lift Moringa Cleansing Balm. And I love it. So much I'm half tempted to throw away my Eve Lom so I can start using it daily. I would have to check myself into a mental institution if I did this though, I ate baked beans for weeks to afford my latest pot.
Whilst I loved Eve Lom's rich, heavy texture in the Winter now that the sun has (finally) come out I want to get into the Spring swing of things with a lighter consistency. Emma Hardie is a dream to apply. The balm feels like freshly churned butter, takes off all my makeup and throughly cleanses my face, without weighing it down with an oily film. Just rub a pea sized amount between your fingers, massage into your face and remove with a flannel or muslin cloth. Simples. I sometimes even leave it on my face for 10 minutes when I'm in the bath for the ultimate hydration boost.
The ingredient list reads like a botanical buffet for the face; Vitamin E, Aloe Vera and wild sea fennel to name a few. And no mineral oil (Eve Lom I do still love you but mineral oil is one of THE cheapest filler ingredients around). It smells divine too. All spa like and lovely.
The all natural ingredients make the balm a perfect partner for any, even sensitive, skin types.
It leaves my skin feeling soft, hydrated and clean, oh so clean. Can you tell I'm in love?
And at £34 pounds it's £21 cheaper than my Eve Lom, sorry Eve.
What's your favourite balm cleanser?